Adopt Your New Best Friend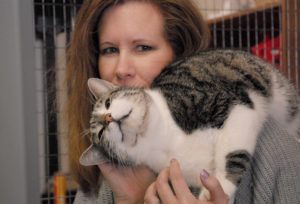 Please note that the shelter will be closing by the end of 2017. We are working hard to find homes for the wonderful cats that still remain in our care. Please consider adding one to your family. Thank you!
All of our cats have been examined by a veterinarian, tested for FeLV/FIV (Feline Leukemia/Feline AIDS), neutered, vaccinated and microchipped. They have been de-wormed and treated for fleas.
If you are interested in adopting, please review our list of adoptable cats and our adoption guidelines. Then fill out our adoption application and we will be in touch with you. If you're interested in meeting one of them for potential adoption, please contact us via e-mail at shelter4cats@gmail.com.
The shelter is open Wednesday 6-8PM, Saturday noon-2PM, and by appointment.
Our Available Cats & Kittens
Featured Cat of the Week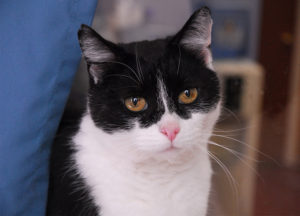 Catalina would love to meet you! She was found living outside and sadly, our vet determined at some point she'd been shot with a BB gun. A rough time on the street hasn't stopped her from being a sweetheart. She's an older girl that wants nothing more than to spend her golden years safe and loved, as an only cat, in a home. She enjoys affection and would make a nice companion.